We know that Jetco is a driver-centric company, but what about our customer service representatives who help our drivers every day? Our CSRs hold us together, and we are grateful for their hard work and dedication. You may be asking yourself: "What makes the CSRs the glue that hold Jetco together?" Our CSRs are responsible for everything from staying updated on weather conditions our drivers could face to communicating with our customers about the delivery timing of their loads.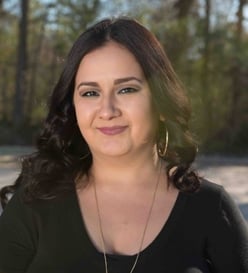 In the trucking industry, no one day is the same, which is why it takes a special type of person to not only be a CSR, but to thrive in the role. I took some time to speak with one of our intermodal customer service representatives, Cristina Olivares, to get an inside look at her daily experiences. Here is what she had to share:
In a few sentences describe your position.
I communicate daily with our customers, receiving and scheduling their orders. I notify and keep them updated on the status of their loads and ensure everything runs smoothly.
What does a typical day look like for you?
Everyday is different in this industry! You never know what will happen, and my role is to stay ahead of the curve and be a solutions provider.
What is your proudest moment on the job?
My proud moments are when our customer takes it upon themselves to send a positive email to my manager or to me about how they appreciate my hard work. It reminds me why I love what I do!
Explain a time when something didn't go as planned and how you were able to solve it.
Congestion at the terminals can be frustrating for our clients. Many times they need their containers as soon as possible. My role is to keep the lines of communication open with our drivers and with our clients so they have real-time status updates.
Explain a time when you helped keep a driver safe on the road.
I've had some cases where warehouses do not properly block and brace a load before our professional drivers take it. I always advise our driver NOT to take a load unless it is properly secured. The most important thing is for our drivers and the public to be safe on the road.
What is your favorite part of being a CSR?
My favorite part is when the job is completed safely and successfully, and our customers are happy with our service.