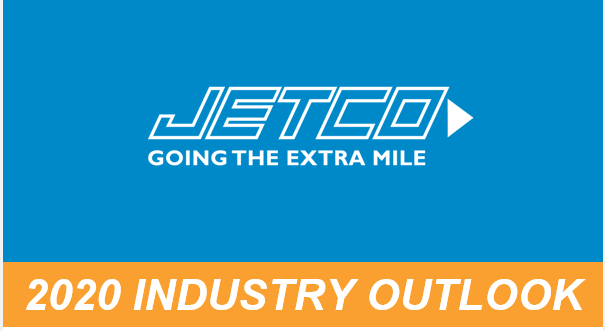 Yesterday Fox Business ran an article featuring Jetco CEO Brian Fielkow about the state of the trucking industry. While 2019 was a challenging year for the trucking industry, we expect 2020 to be robust.
Hightlight:
2019 saw:
• 795+ trucking companies fail
• 24,000 trucks leave U.S. capacity

Increased insurance rates and inability to obtain insurance, overexpansion, unsustainably lower rates, and loose trucking capacity pushed these trucking companies out of the market. How can you ensure you've selected a reliable, financially sound, safe transportation partner?

To ensure your freight is delivered in 2020, choose wisely:
• Carriers who focus on safety as a core value will:
Be covered by insurance
Be more selective in hiring the best, safest drivers
Deliver your cargo as promised

• Carriers who have scale will:
Have the right drivers and equipment to move your loads and meet their obligations to you
• Carriers who invest in cutting-edge technology will:
Use data to prevent accidents and understand root cause
Have better insight into driver behavior
Promote visibility and better communication to you