FOR IMMEDIATE RELEASE
Contact: Brooke Beall
Marketing & Sales Coordinator
bbeall@jetcodelivery.com
Jetco Announced as a TCA and CarriersEdge 2021 Best Fleets to Drive For
Texas-based trucking company is one of 20 in North America to receive recognition
After completing an extensive application and interview process, Jetco Delivery is excited to announce that it is one of 20 for-hire trucking companies in North America to be recognized as a 2021 Best Fleets to Drive For, presented by the Truckload Carriers Association (TCA) and CarriersEdge.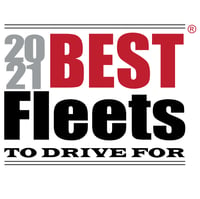 "As a first-time recipient of this award, we are thrilled to be recognized for our employees' and especially our professional drivers' dedication to making Jetco a Best Fleet to Drive For," said Jetco President Kyle Kristynik. "This award is truly a testament to our team living and breathing our core values each and every day, with safety being number one."
"It's not very easy to get onto the top 20 the first year you participate in the program, but Jetco came out of the gate running. Their driver-centric approach can be seen in all areas of the company, including career development, safety programs and the response to the pandemic. Driver surveys were very clear that this company values driver safety! Congratulations to everyone!" – Jane Jazrawy, CEO CarriersEdge
Kicking off 2021 with this award takes on extra significance as Jetco celebrates its 45th year in business.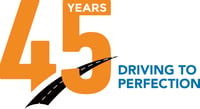 "2020 certainly posed unique challenges, so the timing could not be more serendipitous for the Best Fleets recognition in conjunction with the celebration of our 45th anniversary," Kristynik said. "Both of these achievements speak to the strength of our company culture."
Jetco CEO / The GTI Group Executive VP Brian Fielkow recently spoke with The Trucker about Jetco's company culture and the importance of diversity as a contributing factor to its success in "'Diversity, equity, and inclusion' encompass much more than race – and can lay a strong foundation for a company's success."
More than 200 companies were initially nominated for the Best Fleets program by one of their professional drivers. To be considered, companies must operate 10 or more trucks. Fleets were then evaluated using a scoring matrix covering a variety of categories and criteria via written application and video interview. Driver surveys were also conducted to collect input from drivers and independent contractors working with the fleets.
About Jetco
Since 1976, Jetco has partnered with sophisticated shippers and intermediaries to meet their trucking and freight brokerage needs throughout the Gulf Coast. Through its family of companies, Jetco provides intermodal, open deck, heavy haul, dry van, asset-backed freight brokerage, and warehousing services.
Headquartered in Houston, Jetco maintains an office in Dallas and terminals in La Porte, Freeport, San Antonio and Dallas. Jetco is a part of The GTI Group, a Canadian-based specialized transport company providing integrated logistics and transportation services, including asset-based trucking, freight brokerage, air and ocean services, and warehousing and storage.