On October 22, 2018, the National Safety Council presented its prestigious Distinguished Service to Safety Award to Brian Fielkow, CEO of Jetco Delivery, for his continued dedication to safety. This once-in-a-lifetime award is the most prestigious presented by the NCS. This is a huge honor – not only for Brian, but also for the Jetco team.
According to the NSC, recipients of the award have made a "sustained impact on the safety movement at the local, national or international level that resulted in increased injury prevention." Brian was honored for the robust safety culture he and our team has built at Jetco; his focus on helping others in safety-sensitive industries build a safety culture through his international keynotes; and his understanding that you need to have a trucking partner that provides safe outcomes.
Jetco's goal is to ensure our customers' freight is delivered safely and on time, and we take great pride in always keeping safety our number one non-negotiable core value. Our entire team is aligned around the understanding that operations is responsible for the execution of safety, and that safety is all of our responsibilities.
On behalf of the entire Jetco team, congratulations Brian!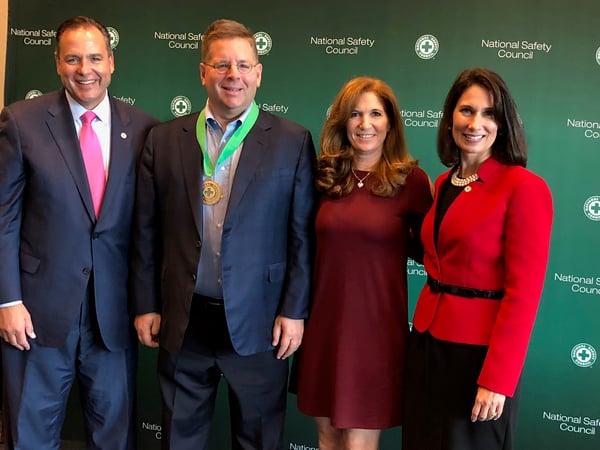 Learn more about the National Safety Council here: https://www.nsc.org/