July was Make a Difference to Children Month. The movement behind this month was started in 2006 by Kim Ratz. Being a child advocate, Ratz wanted people to recognize how making a difference in children's lives can lead to a better society in the long run. At the start of it many believe this was not a useful cause because of the huge number of children who needed help, but Ratz insisted that the number of children needing help is not the issue. The issue is how many people are willing to come forward and help at least one child.
To show how support for the cause Jetco sponsored 6 kids for their back-to-school needs! These girls were nominated by one of our team members and we couldn't be happier to help them out!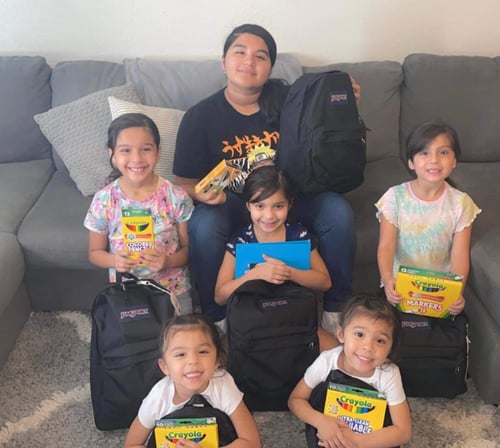 Natalie is starting 9th grade, Navaeh 3rd grade, Joseline 2nd grade, Jeweliana kindergarten, and the twins Patty and Sophia in Pre-K. Their smiles say it all and our hearts are full. May this year be their best school year yet!
"The greatness of a community is most accurately measured by the compassionate actions of its members." – Coretta Scott King