Randy Yuska has been with GTI USA for four years at our Blue Grass, Iowa office. As the branch manager, he assists in balancing the needs of the clients with the needs of the carriers. With 38 years of transportation experience, Randy provides our clients with peace of mind knowing their cargo is being safely and expertly handled.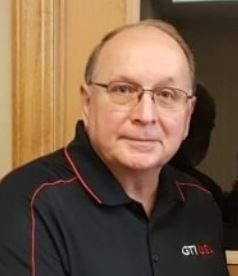 Throughout his career, Randy has encountered many different work environments which makes it all the better to know that Randy's favorite part of working at GTI USA is the people he is able to collaborate with every day. Everyone on his team breathes the culture, enabling them to work together seamlessly.
Tell us about your family:
I've been married for 46 years! We have two sons and they have blessed us with four grandchildren.
What do you like to do in your spare time?
Tournament bass fishing
What's your hobby?
Gardening and yard work
Where is your favorite place to travel?
Boise, Idaho – I'm able to catch up with longtime friends and they have great fishing
What's one thing about you that people may not know?
I'm a proud parent of a police officer. My youngest son is on the force in Illinois.
What's your favorite food?
Any type of seafood
What are you passionate about?
Spoiling my grandkids, and I'm good at it!