Inflation: the word for the past three years that none of us can seem to get away from.
While it makes headlines regarding food and gas prices, it rarely makes news when it comes to shipping costs. As logistics professionals, we realize that's where the focus should be when all these goods are making there to us by way of, you guessed it, shipping.
While the last few years have been taxing in terms of freight shipping costs, it is expected to soften in 2023. There are known risks that are still a factor, but The GTI Group has tried and true logistics processes to ensure we find seamless, cost-efficient solutions as the market continues to ebb and flow.
The softening of the market will give way to short-term spot rates; shippers who move thousands of containers a year are going to want a more predictable rate. That is where inflation comes into play again. Steve Shult, Vice President for Blue Diamond Growers, summed it up nicely with this quote: "It's kind of like inflation, it never really goes all the way back down."
Therefore, that is something to consider when negotiating rates in the new year.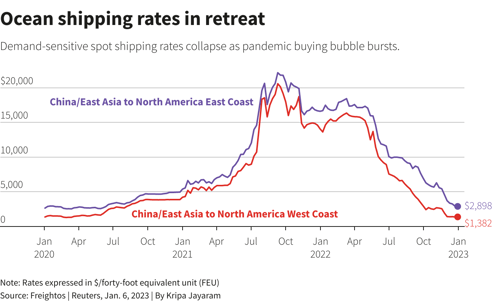 How can The GTI Group assist you through these market trends?
Leverage our relationships with strategic, elite global network of partners to realize reduced transportation cost and effective service
Partner with a team that has the experience and relationships to serve as your one-stop shop all while maintaining the flexibility to provide you customized, creative and cost-effective logistics solutions.
Peace of mind with our total freight management

Custom scheduling and management tailored to your requirements
Risk assessment and planning
Project cargo/heavy lift
Time sensitive shipments
Marine cargo surveys
Ship chartering
Triangular, cross-trade shipments
HAZMAT certified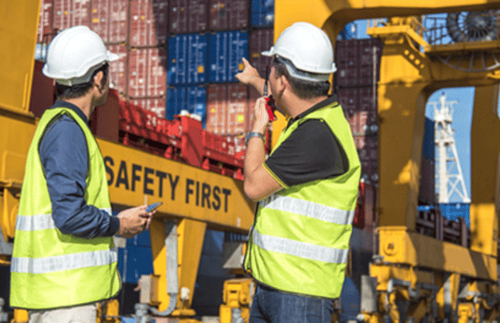 Our International Operations team is here to stay ahead of market trends, keep you informed and help you plan accordingly to provide optimal freight logistics solutions. Whether you have an upcoming project or want to learn how to get ahead of current market conditions and forecasts, contact our team today.