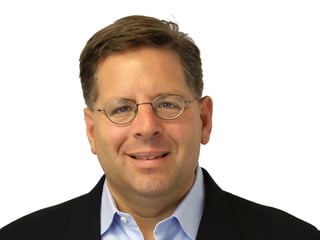 Jetco's Brian Fielkow participated in a panel which analyzed the outlook for growth in shipments through the Gulf and discussed how prepared the region is at the Journal of Commerce's Gulf Shipping Conference in Houston on June 14 at the Magnolia Hotel.
Despite a disappointing year for U.S. ports as a whole with the overall containerized trade only showing a 0.8 percent growth, fellow panelist Mario Moreno, Senior Economist at IHS Maritime & Trade, explained how the U.S. Gulf ports excelled, registering some of the strongest gains in containerized volumes among North American ports.
Although much of this growth at Gulf ports can be attributed to diversions from the West Coast, the Gulf ports are continuing to hold onto much of that business. U.S. exports struggled last year due to a weak demand and strong dollar. Despite the challenges last year's export traffic experienced, the Gulf showed resilience. Moreno projected the U.S. containerized exports to modestly grow by 1.3 percent in 2016. He anticipates exports to North Europe and the Indian subcontinent to drive these modest gains.
The Gulf ports have many strengths, including being the gateway to many population centers and a geographically natural trading center. Fielkow posed the question of whether or not Gulf ports are truly prepared for the huge demand the Panama Canal and resins business will generate. If the Gulf ports and landside infrastructure are unable to handle this influx in business, shippers will have no choice but to use other outlets.
In order to thrive amidst this rise in business to the Gulf ports, Fielkow said, "We have to continue to be our harshest critics and raise the bar on ourselves."
He explained that the expansion of the Panama Canal could be both an opportunity and a threat to the Gulf. Fielkow sees it as an opportunity, but the Gulf ports cannot assume the business resulting from the Canal will be automatic. The Gulf will have to work to remain a valuable region to ship cargo through.
Fielkow also provided a number of methods that the Gulf shipping community can leverage to remain competitive:
Focus on geographically natural trading partners;
Leverage the current infrastructure, including port hours and shipper/consignee hours;
Create a clear strategy to benefit from the Panama Canal by ensuring import/export balance; and
Invest in ports and multimodal transport.
In addition, there are a number of unique challenges that the shipping industry has to face. Fielkow explained that it has become harder to attract the younger generations to pursue a career in trucking, because there are so many other industries they have to compete with now. There is a real driver and diesel technician shortage, and it's getting worse.
Fielkow went on to address how the shipping community also needs to have a dialogue, not a debate, about container weights. There can be a solution to safely maximizing payload. There are a number of factors that affect legal weight and utilizing different equipment, as well as making changes to the law, can solve this challenge.
He concluded by stating how the shipping community will have to get creative to solve some of the issues it's currently facing. In order to do so, industry members will have to take a stand on the issues that affect their businesses and propose solutions to the Texas Legislature. The Texas weight tolerance permit allows a load to be 5 percent over gross or 10 percent over axle, and there is no interstate travel allowed. Fielkow recommended increasing the weight tolerance permit to allow 10 percent over gross and over axle, declaring containers as indivisible and allowing interstate use within Texas.
The panel, which was moderated by Mark Szakonyi, Executive Editor of JOC.com, was part of a two day event intended to draw out insights and perspectives from industry leading thinkers and practitioners by delving deeply into all aspects of the strategic importance of the Gulf Coast.