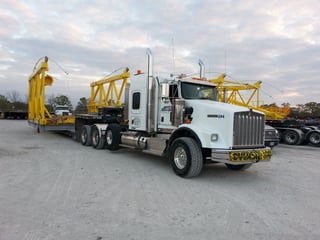 When it comes to your cargo, our Terms & Conditions offer complete transparency so that you understand what is covered. We recognize the importance of your cargo's safe delivery, which is why we carry cargo insurance:
Automatically included in our rates―$2.50 per pound, up to $100,000 per load.
Up to $5 million per load is available only if declared by customer and agreed by Jetco officer in advance in writing (high value surcharge applies).
We can also customize our cargo coverage to your specific needs. For example, we can create a blanket limit and can structure it per shipment or for 100% of your shipments. We can also obtain coverage in excess of $5 million per load. In addition, In addition, optional shippers interest insurance is available to further protect you.
Protecting your cargo is essential, and we're here to handle it.